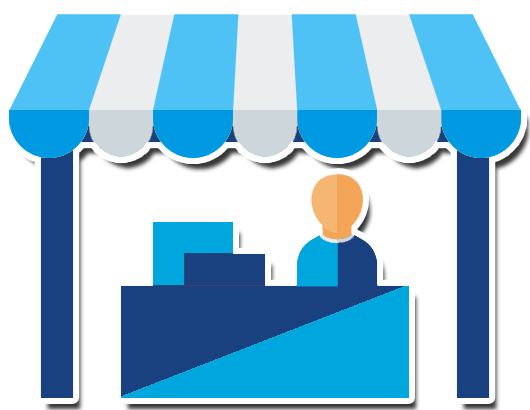 Pitch prices
6m frontage x 9m deep, incl. 2 weekend passes – £100
12m frontage x 9m deep, incl 3 weekend passes – £170
18m frontage x 9m deep, incl 4 weekend passes – £240
Additional weekend passes available at £50 ea
All traders must have public liability insurance, plus adequate risk and fire assessment to be able to trade at DVF. Once we receive copies of your documentation we can then secure your pitch and send payment link.
All trading pitches are 9m deep so you can camp on your pitch; you will not be able to camp in the general camping field
Pitches are outside on grass. No electricity hookup is provided.
Food & Beverage Caterers
Please note our catering requirements have been pre-arranged; we are not inviting enquiries from any businesses offering food or drinks, including mobile bars, but thank you for your interest.
Please read the following Conditions of Booking carefully before applying for a pitch
Conditions of Booking a Trade Pitch at DVF
HEALTH & SAFETY MATTERS / INSURANCE
H&S Law requires that you take reasonable steps to be as safe as possible and to use a logical method of checking that you have done so.
All trade exhibitors at Dorset Volksfest must have Public Liability Cover for a minimum of £5m depending on your business, effective for the entire duration of the show!
*** As a condition of your booking you must send in a copy of your PL insurance certificate and current risk assessment with your booking. We will be unable to issue you payment details to secure your pitch until these are received.***
You will also need to carry a copy of your PL insurance and risk assessment with you for inspection by relevant authorities.
All traders must complete and carry with them a current Risk Assessment specific to their business.
Traders are responsible for their personal safety and the security of their personal belongings, goods, vehicles and trade stand – we strongly advise that all traders carry an appropriate fire extinguisher and fully stocked and in date first aid kit.
ELECTRICAL CONDITIONS
There is no electricity available in the trade arena.
All fuel brought in must be held in the proper container and all generators must be diesel and must have at least one appropriate fire extinguisher.
Generators must be properly maintained and operated correctly in accordance with the manufacturers requirements.
A serviced, in date, 6L foam extinguisher or 6kg powder extinguisher must be in place with any generator which must be operated in a safe, well ventilated location.
Hot exhausts must be kept away from any potential combustibles.
All electrical equipment, leads and sockets must comply with electrical safety regulations, have a current PAT certificate and should be in good working order.
Extension leads must not be overloaded.
Electrical leads, sockets and devices must be kept away from public access and kept away from rain unless suitably protected.
Public Liability Insurance
As a condition of your booking you must provide a copy of a valid Public Liability Insurance (min £5m depending on your business) and current risk assessment.
Setting Up
Gates open on Thursday 11th July from midday – 8pm for Traders setting up. And from 8am on Friday 12th, but note the very latest entry Friday will be 3pm.
Gates open to the public at 10am on Friday 12th July.
Trading Hours
Friday 'til late
Saturday 9am – late
Sunday 9am – 4pm
Dogs
Dogs are allowed but must be kept on leads at all times in the trade area, and you must clean up after them.